It's already smelling like the holidays around here 🎄. December will soon be upon us and we're already thinking about what we're going to serve our guests 🎅.
Here's a dessert that's guaranteed to be a hit with your guests: a maxi cookie 🍪 with Nutbrown Tonic.
Ingredients:
1/2 cup softened butter
1/3 cup brown sugar
3 tbsp. maple syrup
1 egg
1 tsp. vanilla extract
1 1/2 cups spelt flour or your choice of flour
1/2 tsp. baking powder
1/2 tsp. baking soda
1/4 tsp. salt
1/2 cup dark chocolate pieces
1/2 cup Nutbrown Tonic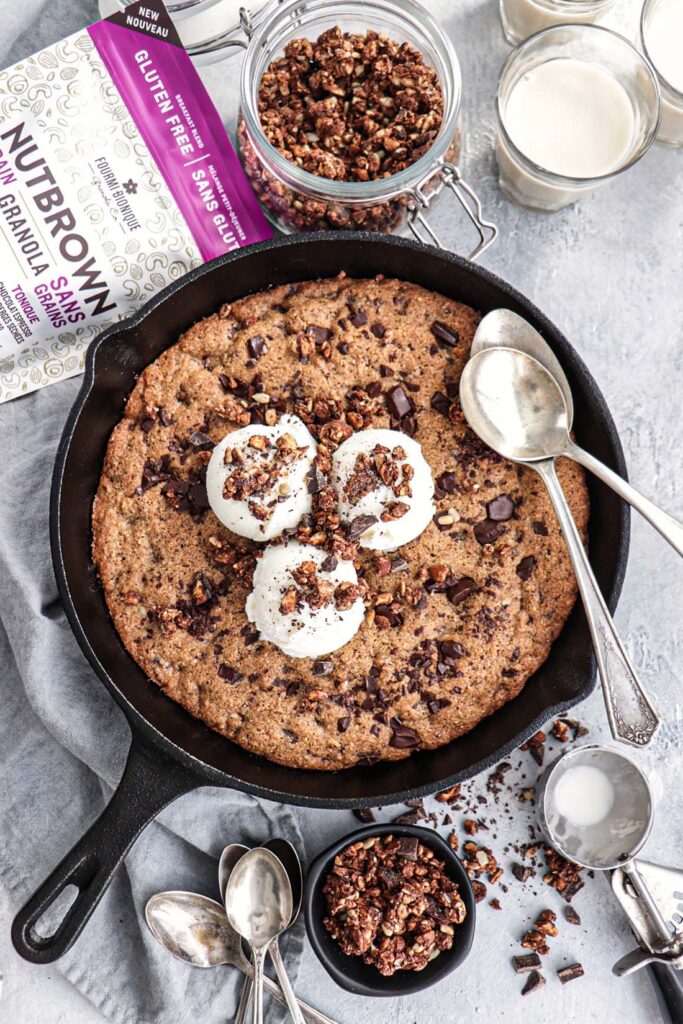 Directions:
Preheat the oven to 350 F.
Grease a cast iron skillet and place parchment paper cut into a circle inside.
In a bowl, combine the flour, baking powder, baking soda, and salt and set aside.
In a large bowl, beat the butter with brown sugar until light and fluffy.
Beat in the egg, maple syrup and vanilla for 1 minute.
Add the dry ingredients and mix well.
Add the chocolate and Nutbrown and mix.
Pour the mixture into the skillet and spread it out evenly.
Bake for 30 minutes.
Let cool and serve with ice cream and Nutbrown Tonic.