You can never have too many Christmas cookies 🎅🍪! Check out one of our favourite cookie recipes.
Ingredients:
Makes 36 biscuits.
2 cups flour
2/3 cup cocoa powder
1/2 tsp. salt
1/2 tsp. baking powder
3/4 cup unsalted butter, softened
1/2 cup sugar
1/4 cup powdered sugar
1 large egg
2 tsp. vanilla
Topping: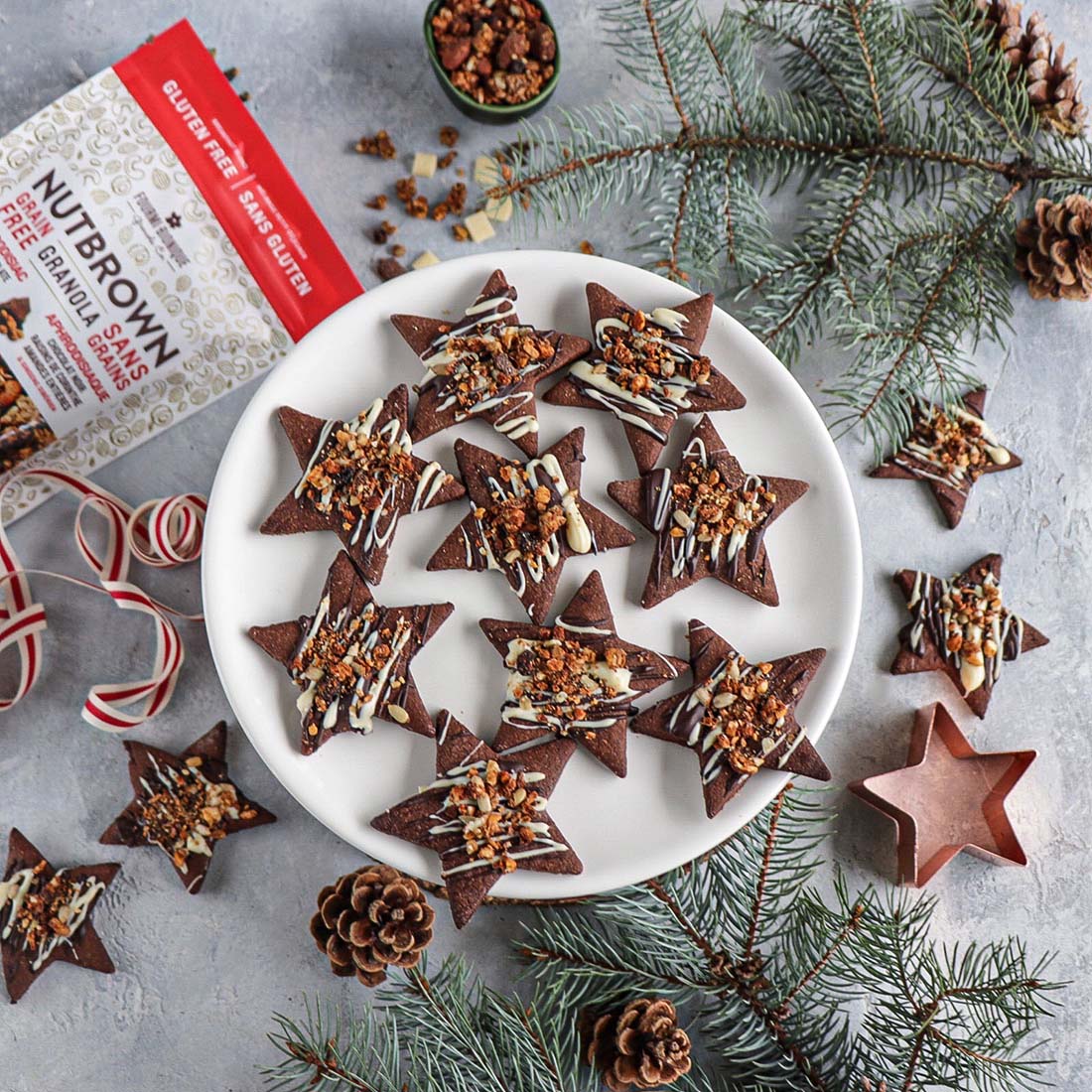 Directions:
Preheat the oven to 350 F.
Mix the flour, cocoa powder, salt and baking powder.
Use an electric mixer to beat the butter and sugar for about 3 minutes and add the egg and vanilla.
Add the dry ingredients in three stages and mix.
Form a ball with the mixture, wrap it with plastic wrap and refrigerate for 30 minutes.
Take the dough out 5 minutes before you're ready to use it.
Place the dough on a floured surface and roll it out until it's about 1/4 inch thick.
Use your cookie cutter of choice to shape your cookies. Roll out any leftover scraps of dough as well.
Place the cookies on a parchment paper-lined baking sheet.
Bake for 10 minutes.
Let cool.
Top with both kinds of melted chocolate and the Nutbrown granola. Let cool until chocolate has set.