A bowl that tastes just like the holidays 🖤 Nothing better than a tasty snack right before Christmas 🎄
Ingredients for 2 bowls:
2 cups frozen bananas
2 cups oat milk ice cubes (put 1 cup of milk in ice cube trays the night before)
1 cup vanilla Greek yogurt
1/3 cup oatmeal
A few drops of vanilla extract
1 tbsp. blue spirulina (for colour) or 1/2 cup frozen blueberries
Toppings:
Blueberries
Yogurt
Energy balls made with almond meal, shredded coconut and a bit of maple syrup. Just pulse in a food processor, then shape into balls!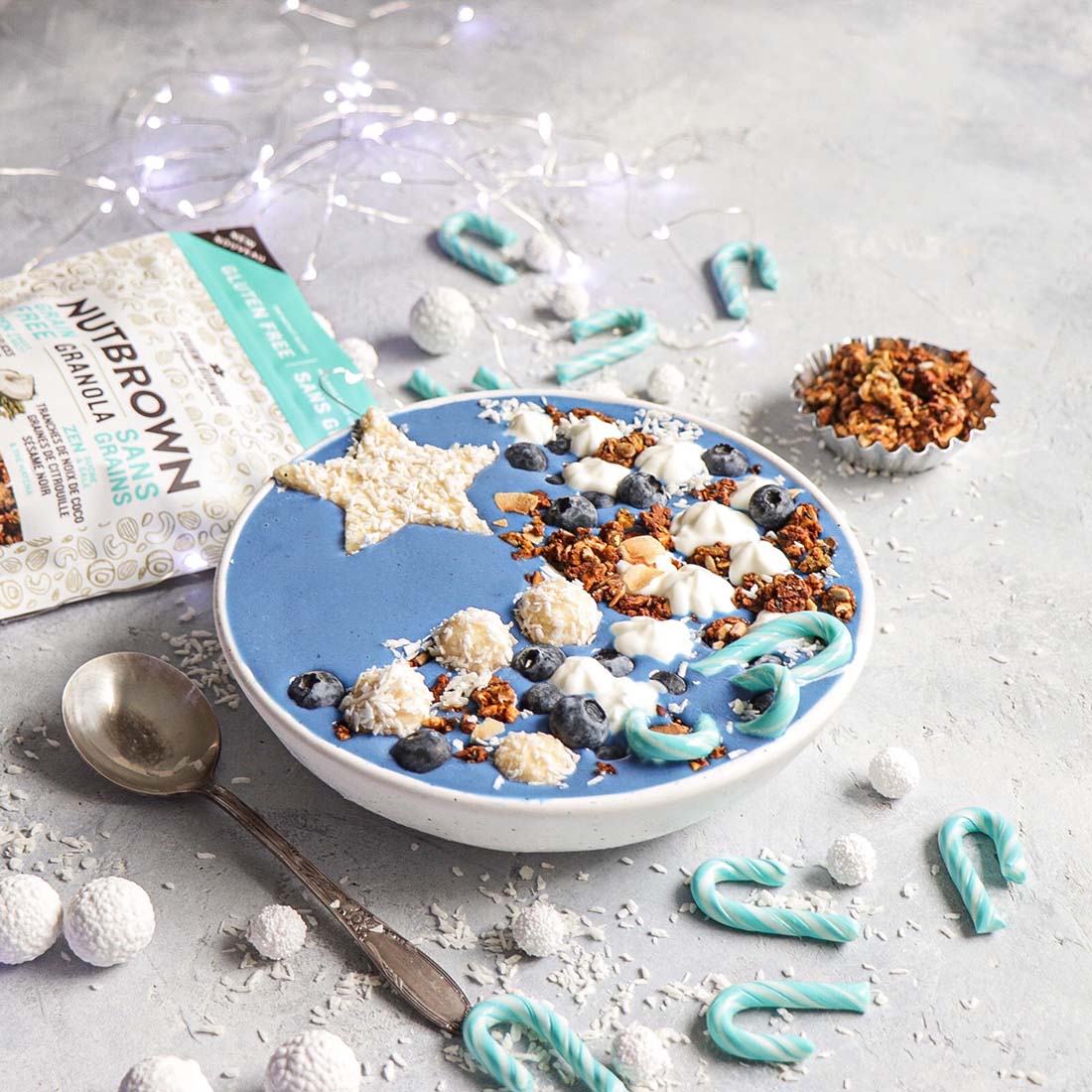 Directions:
Put all ingredients in a blender and blend until creamy.