The sight of all these lovely Quebec strawberries and raspberries gave us the urge to make these little Müska Natural cheesecake verrines. SUPER EASY and so delicious!
Ingredients
For the crust:
For the cream cheese and yogurt:
1 cup vanilla Greek yogurt
3/4 cup cream cheese
3 tbsp. maple syrup
1/2 tsp. vanilla extract
For the strawberry and raspberry compote:
1 1/2 cups sliced strawberries
1 cup raspberries
2 tbsp. maple syrup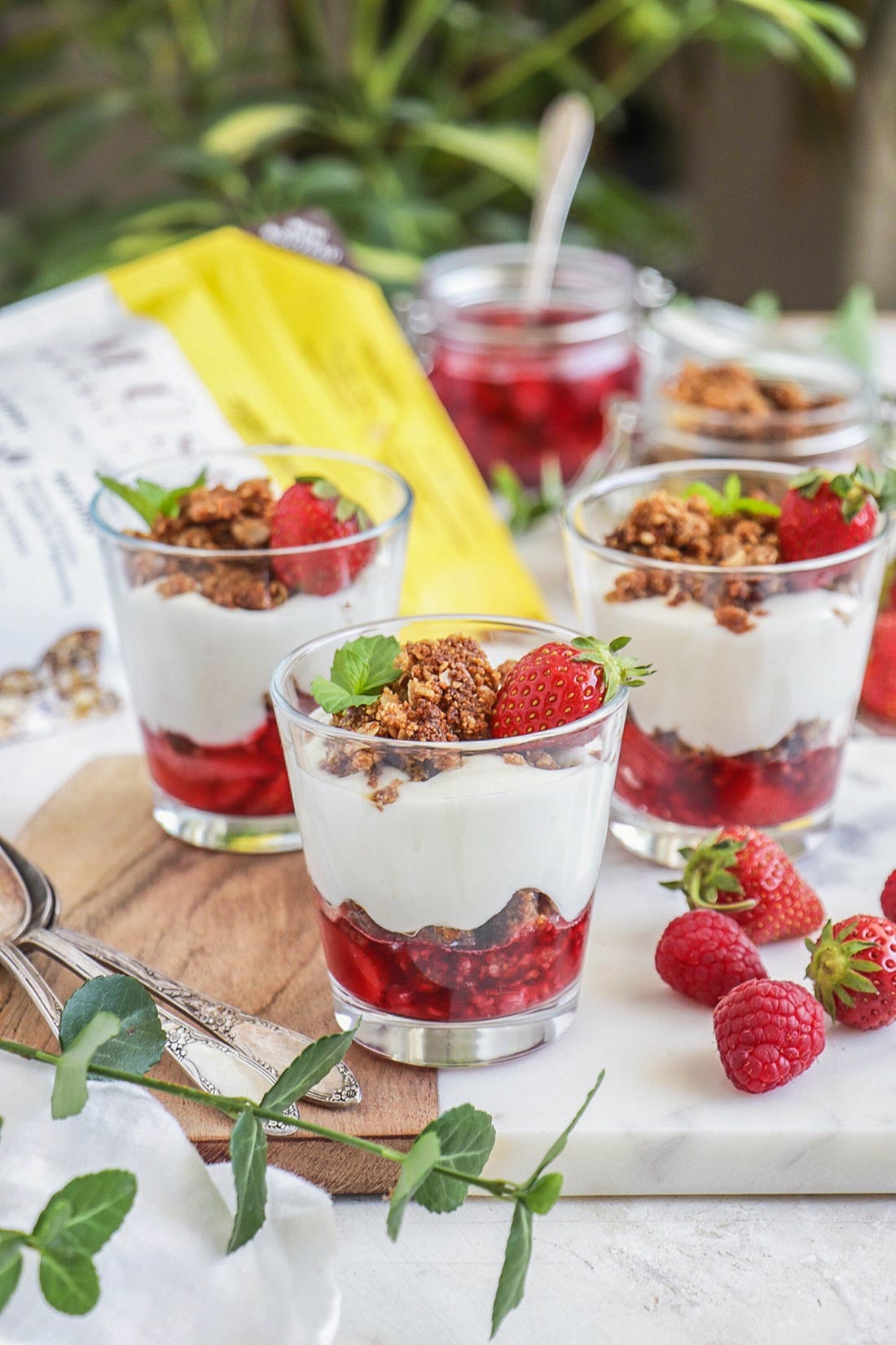 Directions
Preheat oven to 350 F.
For the crumble:
Mix all the dry ingredients together and add the butter until crumbly.
Using your fingers, spread the mixture on a cookie sheet and press lightly.
Bake for about 10 minutes until golden brown.
Set aside.
Yogurt and cheese mixture:
In a bowl, combine all the ingredients and whisk until creamy.
Strawberry and raspberry compote:
Place the fruit in a microwave-safe bowl with maple syrup and heat for about one minute.
Let cool.
Assemble the verrines:
Spread 1/3 of the compote mixture along the bottom of the verrines.
Add 1/4 of the crumble. Add the yogurt mixture.
Finish with a little compote and top with crumble.