Our lunch today is simple and light: zucchini patties with Müska Natural. Served with yogurt and seasoned for a delicious meal 🍋
Ingredients
3 cups grated zucchini
1/3 cup chopped green onions
1 clove garlic
1/4 cup chopped fresh mint
1 egg
1/2 cup cheddar cheese
2 tbsp. freshly grated parmesan cheese
1/2 cup flour
1/2 cup Müska Natural
1 drizzle of olive oil
1/2 cup of Greek yogurt Zest and juice of half a lemon
Salt and pepper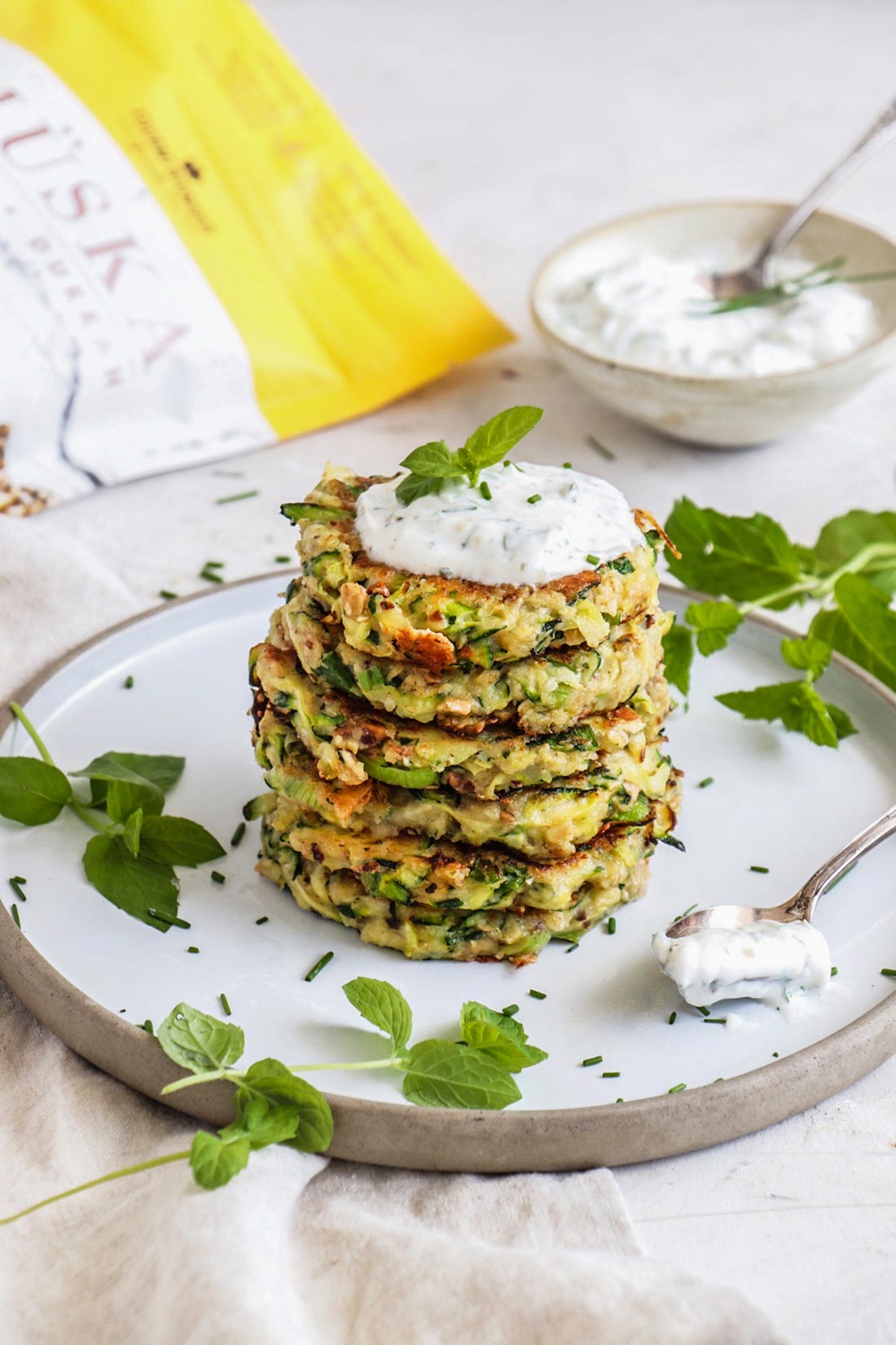 Directions
Wring out the grated zucchini in a clean cloth (remove liquid juice) and set aside.
In a bowl, mix the onions, garlic, mint and egg.
Add the zucchini, cheese, flour and Müska, and mix well.
Shape into patties (add flour as necessary if too wet).
Heat the oil in a frying pan over medium heat.
Cook the patties until golden brown (4 minutes per side).
Place the patties on paper towels.
Serve with lemon yogurt (yogurt, lemon juice and zest, salt and pepper).