Our favorite part of the day? Breakfast! 🥣 This week, we thought we'd share our favorite yogurt-based recipes 😋 We're starting off strong with a Raspberry Pomegranate Chia Pudding.
Ingredients:
Servings: 4 small jars or 2 large jars.
2 cups oat milk
1/3 cup chia seeds
1 banana
¼ cup plain yogurt
1 tbsp. maple syrup
1 tsp. vanilla extract
1 cup frozen raspberries
½ cup pomegranate seeds
½ cup Nutbrown Aphrodisiac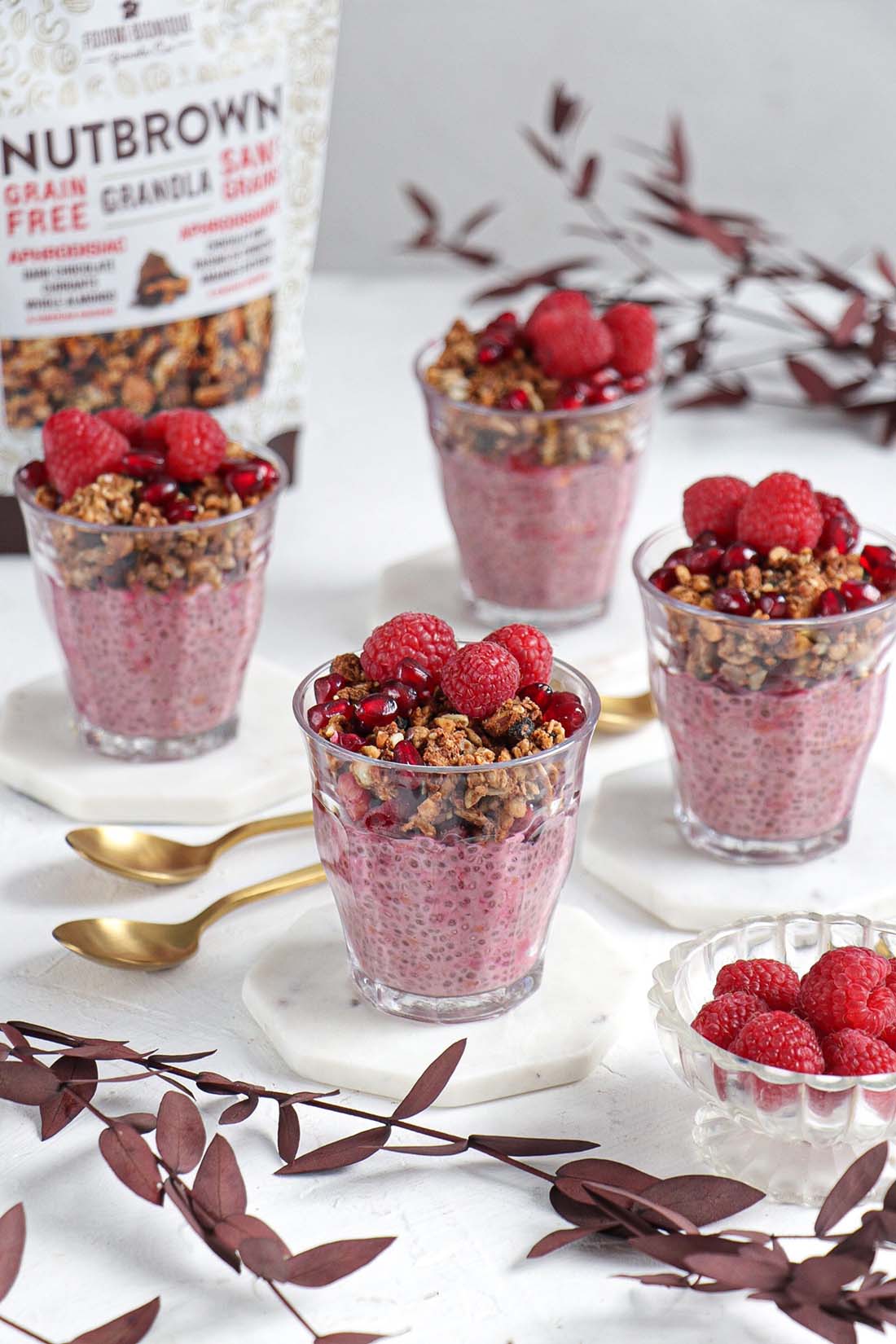 Directions:
Put the milk, yogurt, banana and raspberries into a blender and blend until smooth.
Pour the mixture into a large mason jar.
Add the chia seeds, maple syrup and vanilla and screw the lid on tightly.
Vigorously shake the jar to combine everything.
Refrigerate for at least 1 hour or overnight.
Just before serving, divide the mixture into small jars and garnish with fresh raspberries, pomegranate seeds and granola.