Who says that yogurt can only be served in a bowl? We love this combo: Bread + almond butter + Vitalitia Grand Granola + fresh fruit 😋🤍
Ingredients:
4 slices multigrain bread, toasted
1 ½ cups fresh blueberries
1 ½ cups fresh blackberries
½ t vanilla Greek yogurt
½ cup Grand Granola Vitalitia
A few mint leaves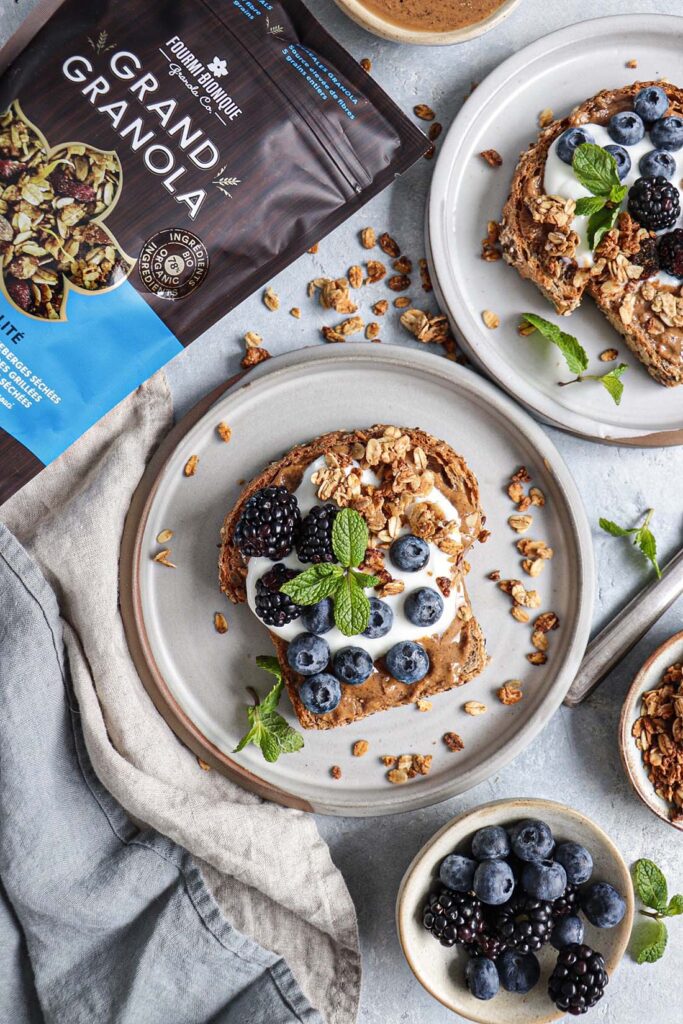 Directions:
Spread almond butter on the toasted bread and top with yogurt, blueberries, blackberries, granola and fresh mint leaves.
Drizzle with honey to taste.