How about a little soup to warm your heart up? Plus, we added a special touch that makes all the difference: Zen Grand Granola as a topping 😋
Ingredients:
Servings: 8
4 carrots, peeled and sliced
1 sweet potato, peeled and cut into cubes
1 potato, cut into pieces
2 parsnips, sliced
1 cup turnip, cut into cubes
1 onion
1 clove of garlic
1 tbsp. chopped ginger
1 tbsp. ground coriander
6 cups vegetable broth
1 tbsp. olive oil
¼ cup plain Greek yogurt
1 tbsp. Zen Grand Granola
A few pumpkin seeds Sunflower sprouts
Fresh coriander
Salt and pepper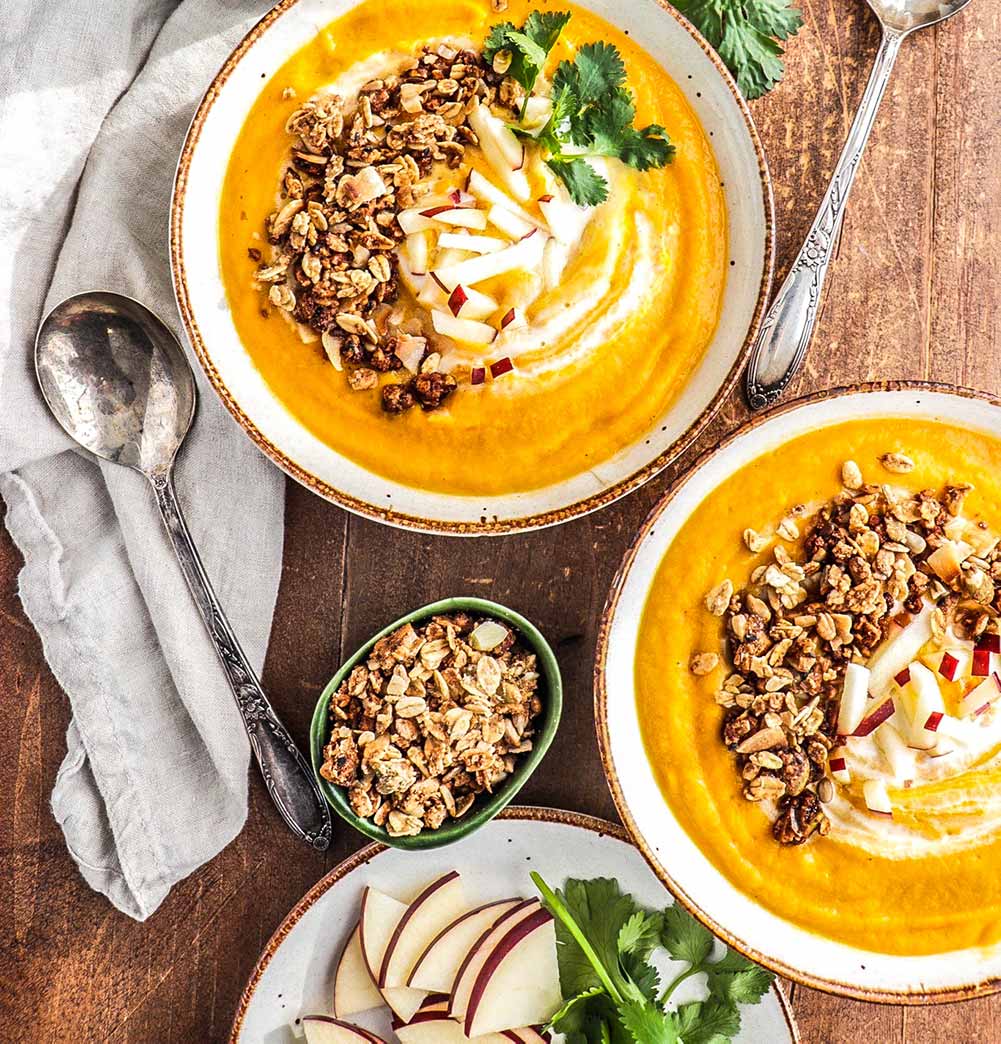 Directions:
In a pot over medium heat, sauté the onions in oil for 2 minutes.
Stir in the garlic, ginger and coriander.
Add the vegetables, salt and pepper and mix well.
Add the broth and simmer for 25 minutes.
Let cool before blending in a blender until smooth.
Serve each portion with 1 tsp of yogurt and garnish with granola, sprouts and fresh cilantro.