We know many of you absolutely love yogurt recipes 😍 Here's one that will give the month of February a colourful start, plus a burst of exotic fruit that will make you feel like you're on vacation 🌞
Serves 2
Ingredients:
2 cups vanilla Greek yogurt
1 tsp. of each flavour of colourful powder: matcha powder, blue spirulina powder, butterfly pea flower powder and dragon fruit powder
½ cup of Nutbrown Natural
1 kiwi cut into small slices
A few coconut flakes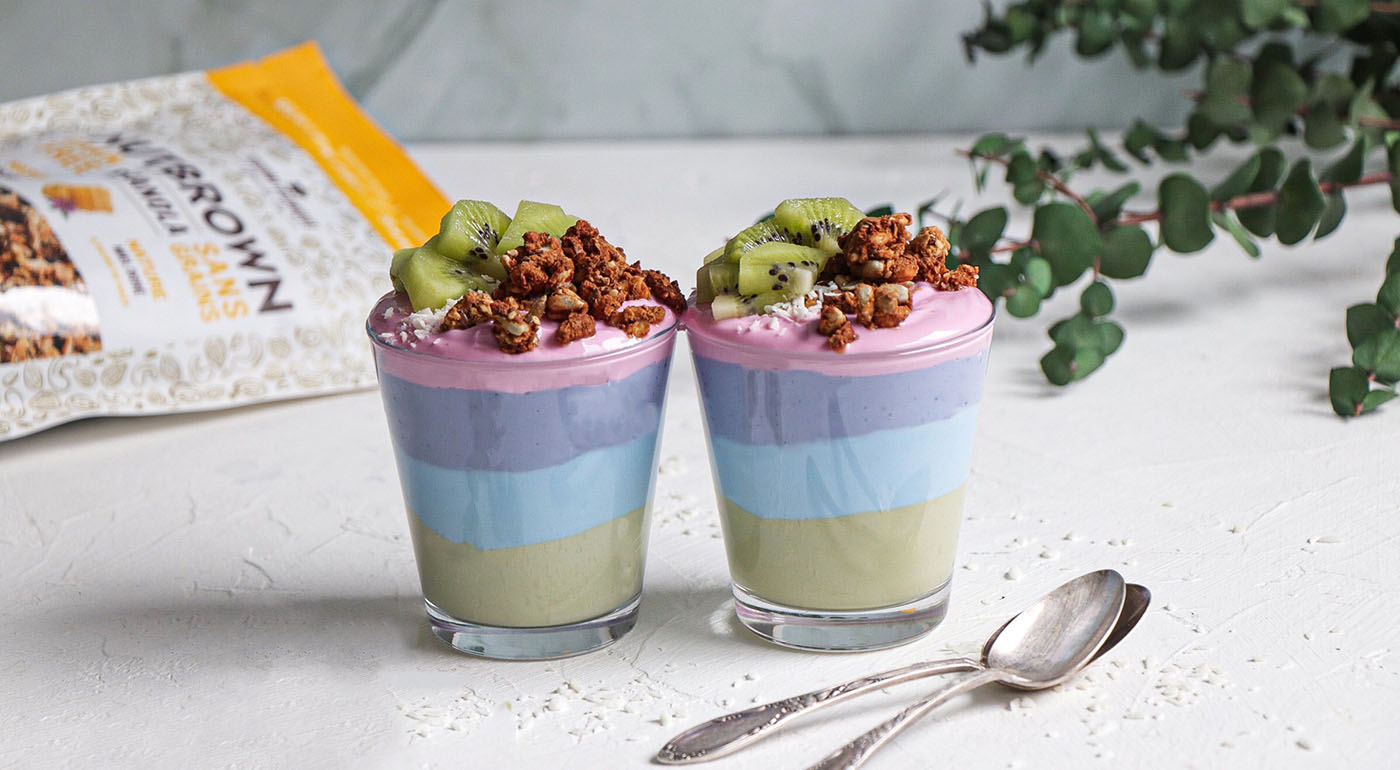 Directions:
In 4 small bowls, mix ½ cup of yogurt with each of the powders.
Carefully layer the coloured yogurt in 2 verrines.
Top with kiwi slices, Nutbrown Natural and coconut flakes.