Santa Claus cookies are a holiday classic! 🎅🏼
Here is an easy recipe to make with your children, to immerse yourself in the gourmet spirit of Christmas ✨
PS: don't forget to save some to put under the tree on December 24!
Ingredients (24 cookies)
1 cup white flour
1 cup almond flour
1/3 cup Divine Grand Granola
½ cup of butter
½ cup brown sugar
¼ cup molasses
¼ cup maple syrup
1 egg
2 tsp vanilla extract
2 tsp cinnamon
2 tsp ground ginger
1 tsp nutmeg
½ tsp salt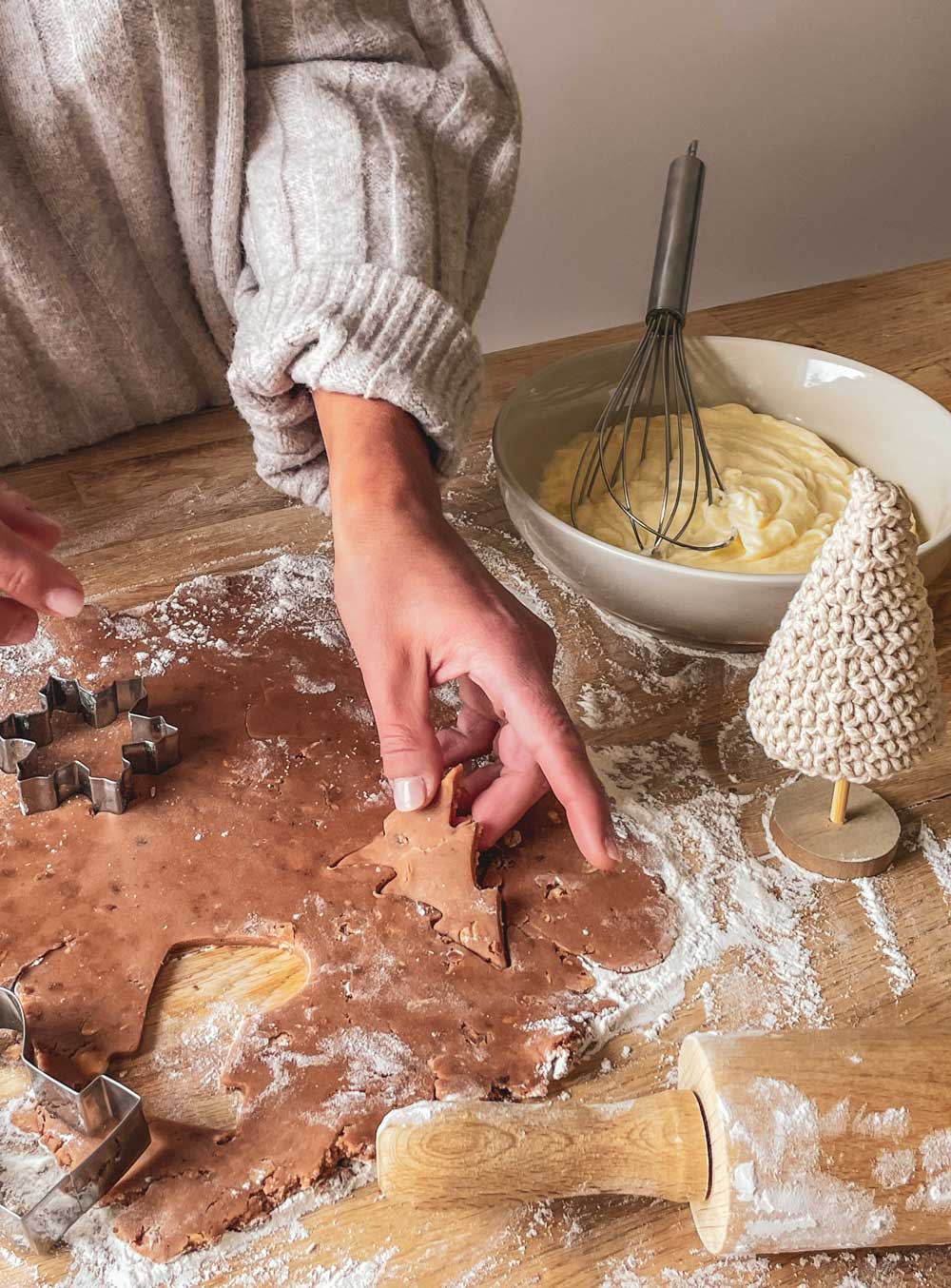 Steps
Preheat the oven to 350°F.
In a bowl, mix the butter, brown sugar, maple syrup, the egg and vanilla extract.
Add the rest of the ingredients and form a ball with your hands.
Wrap the ball in plastic wrap and let it rest for a minimum of 15 minutes.
Lightly flour your work surface and roll out the dough using a rolling pin.
Take out the cookie cutters and create the shapes that you like.
Distribute on a baking sheet (with parchment paper) and bake for about 8-9 minutes.