Did someone say mac & cheese?
This dish is the ultimate comfort food right? Discover our version of this totally decadent recipe. Try it this weekend and thank us later!
(4-6 servings)
Ingredients
410g macaroni
2 tbsp of butter
1 tbsp of flour
1 cup cheddar strong
1 cup Gruyere cheese
1 cup of milk of your choice
1tbsp Dijon mustard
1 tsp nutmeg
½ tsp cayenne
Toppings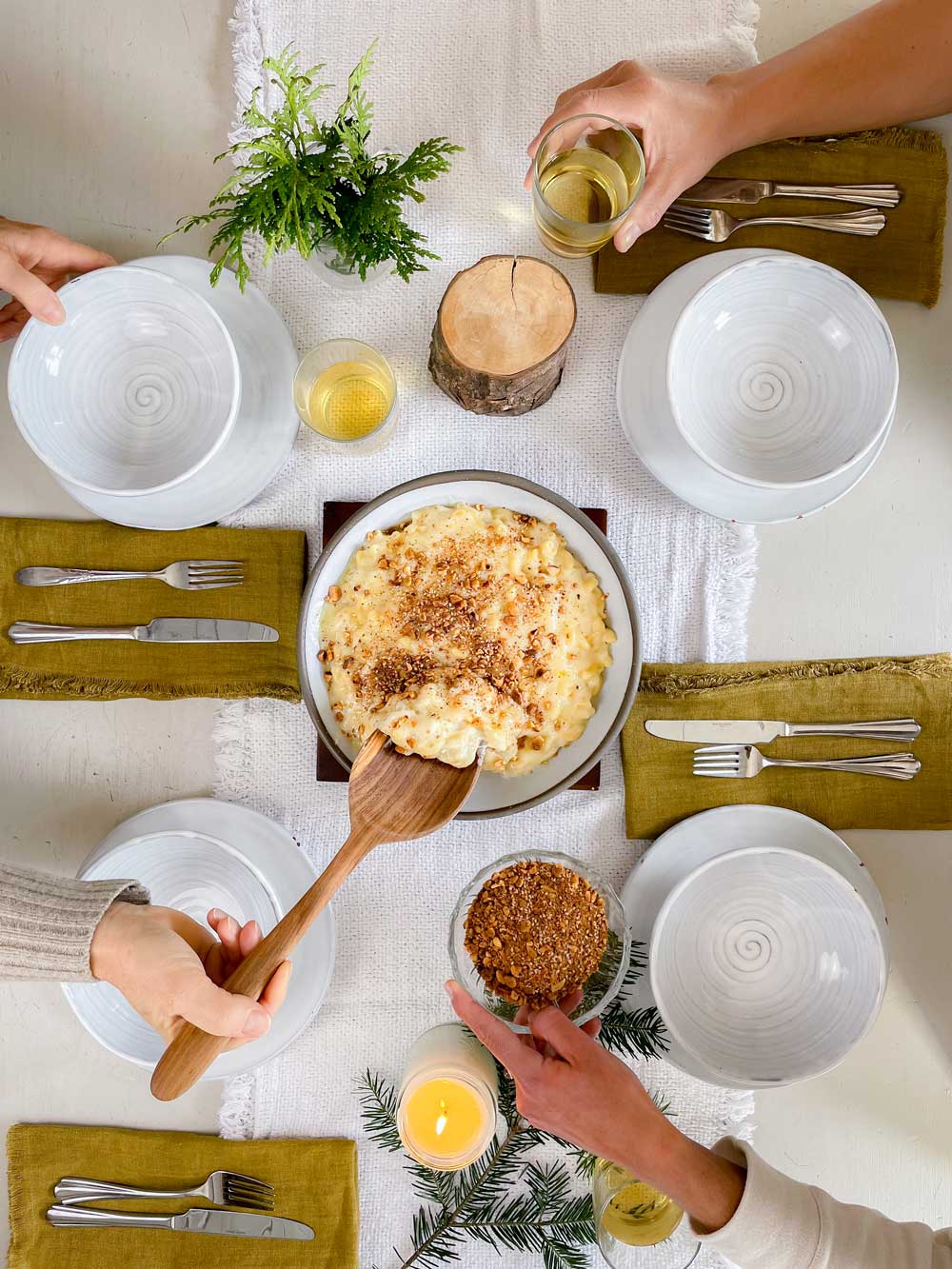 Steps
Prepare the pasta as indicated.
While the pasta is cooking, prepare the cheese sauce.
In a saucepan, melt the butter.
Add the flour and mix.
Slowly add the milk, whisking until you obtain a béchamel.
Add the cheese and spices while mixing.
When the pasta is ready, transfer to the pan with the cheese and mix well.
Add the parmesan cheese and the Dukkha on top of the dish and put in the oven at broil for 2-3 minutes.