Here's an original indulgent and easy to prepare recipe to celebrate the end of the work week!
(4 servings)
Ingredients
French Toast:
Semi-dry bread
1 cup milk
2 eggs
1 tbsp brown sugar
1 tsp cinnamon
½ tsp vanilla
Maple apples
1 big apple
1 tbsp maple syrup
1 tbsp of butter
Toppings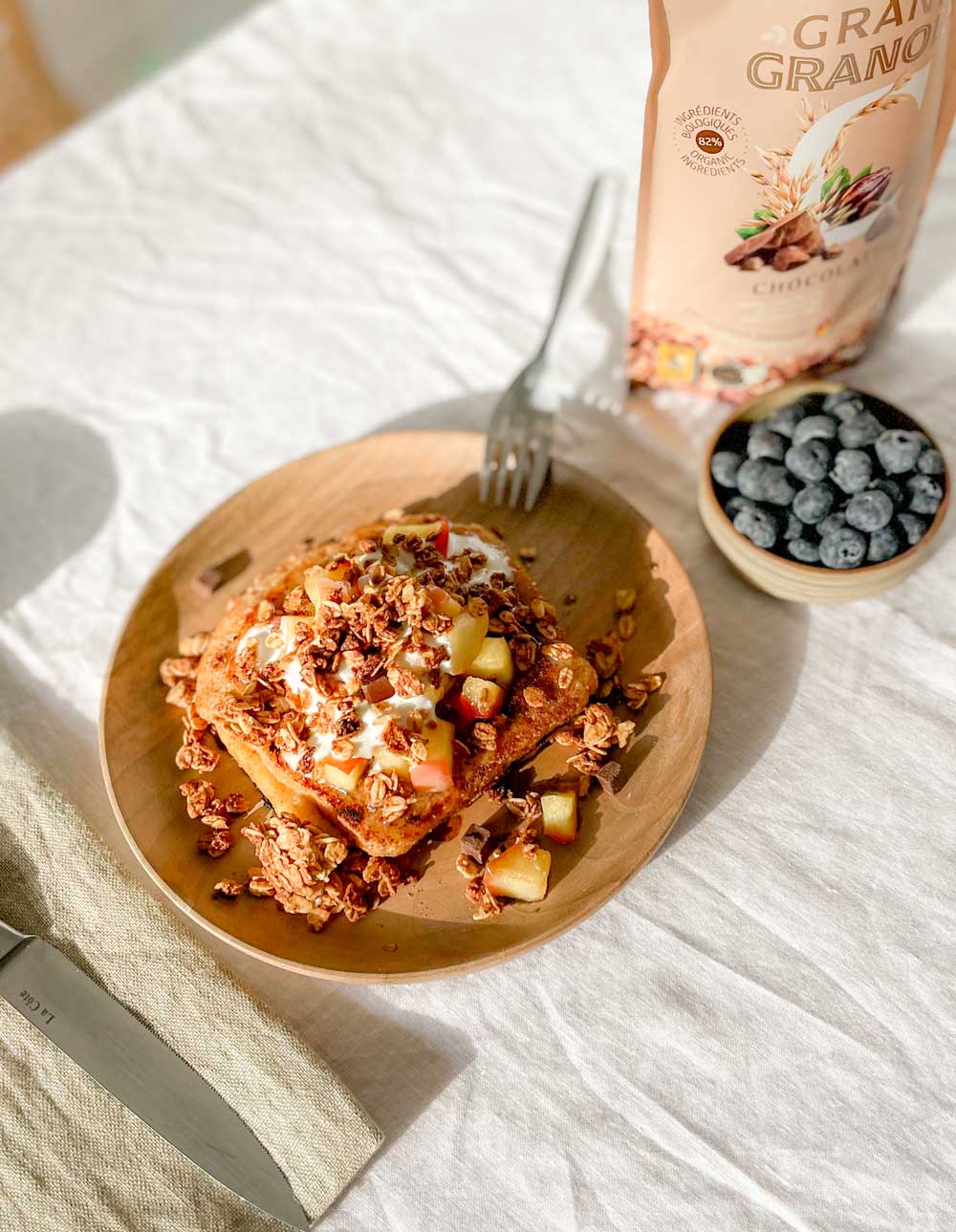 Steps
In a large bowl, combine all the ingredients for the French toast (except the bread).
In a small skillet, melt the butter, then add the cubed apples and the maple syrup over medium heat. Cook 4-6 minutes. Put aside.
In a large skillet, melt the butter, then add the bread slices previously soaked in the French toast mixture. Grill 2-3 minutes on each side.
Serve the French toasts on a plate, then garnish with maple apples, yogurt, and Grand Granola Chocolatier.