THINK OUTSIDE THE BOX
Granola isn't just for the sweet tooths out there! Curious to try something new? Here's our recipe for a tomato, pesto and granola tart. The granola topping will add a delicious and unique element of crunchiness to this dish. Yum!
(4-6 servings)
Ingredients
1 rectangular puff pastry
3 big tomatoes
10 small colored tomatoes
190g Mozzarella Fresca
100ml pesto (homemade or purchased)
25g parmesan to grate
1 egg yolk
30ml sesame seeds
Toppings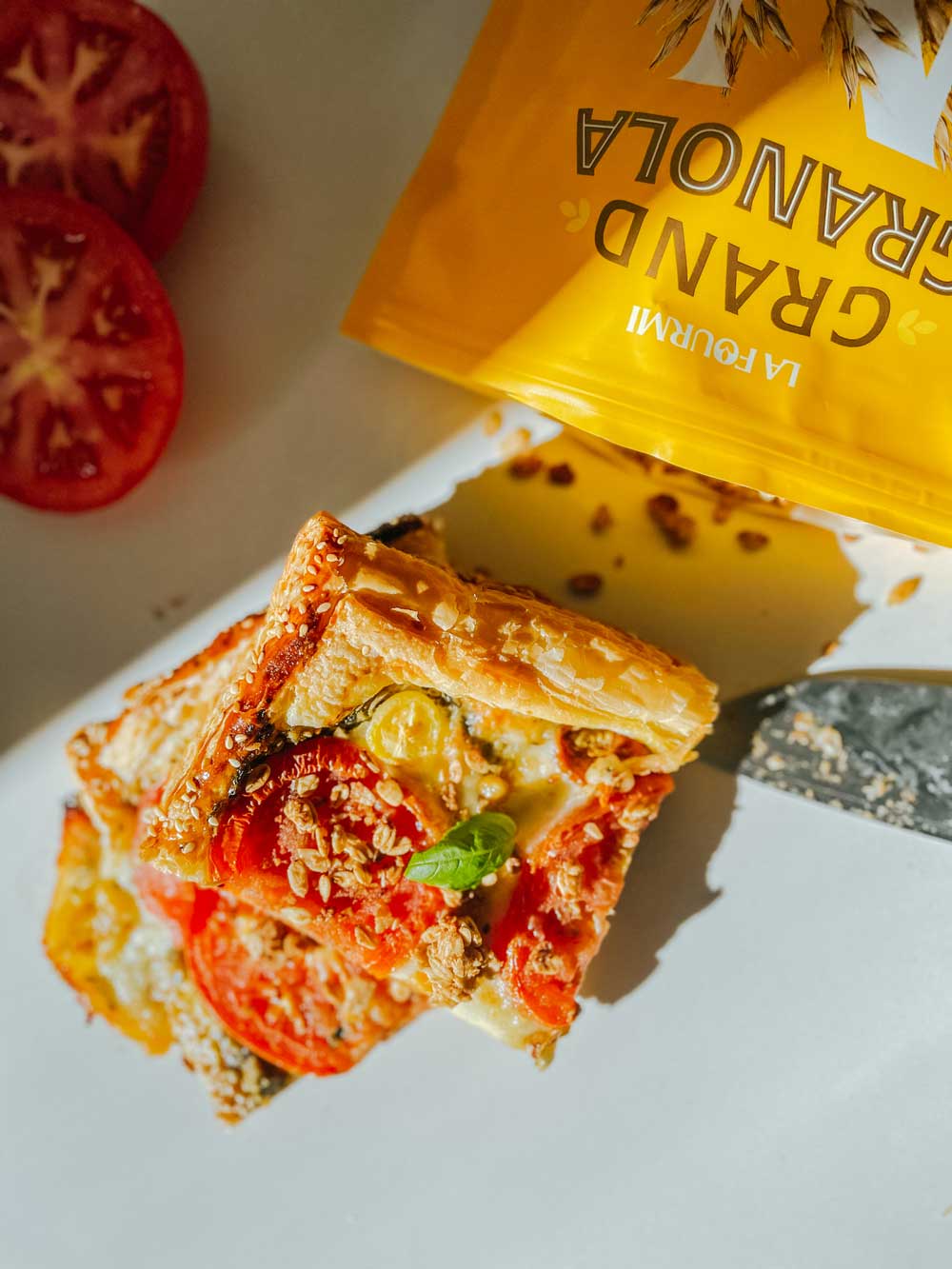 Steps
Preheat the oven to 400°F.
Place parchment paper on a baking sheet and spread the puff pastry on it.
Make holes with a fork and trace the edge of the pie (without piercing).
Spread the pesto to taste.
Add the Mozzarella Fresca slices.
Add the sliced tomatoes and the small colored tomatoes randomly.
Sprinkle the pie with previously grated parmesan.
Brush the edge of the pie with the egg yolk and sprinkle with sesame seeds.
Bake for 20 to 25 minutes.
Before serving, sprinkle the pie with Natural Nutbrown granola and a few fresh basil leaves.