Long weekends call for leisurely breakfasts, don't you think? Here's a recipe for apple oatmeal that combines Müska Natural and Nutbrown Vitalitia!
Ingredients
½ cup Müska Natural
½ cup almond milk
¼ cup Greek vanilla yogurt
¼ cup of grated apple
1 tbsp. maple syrup
1 tbsp. chia seeds
½ tsp. cinnamon
½ tsp. powdered ginger
¼ tsp. nutmeg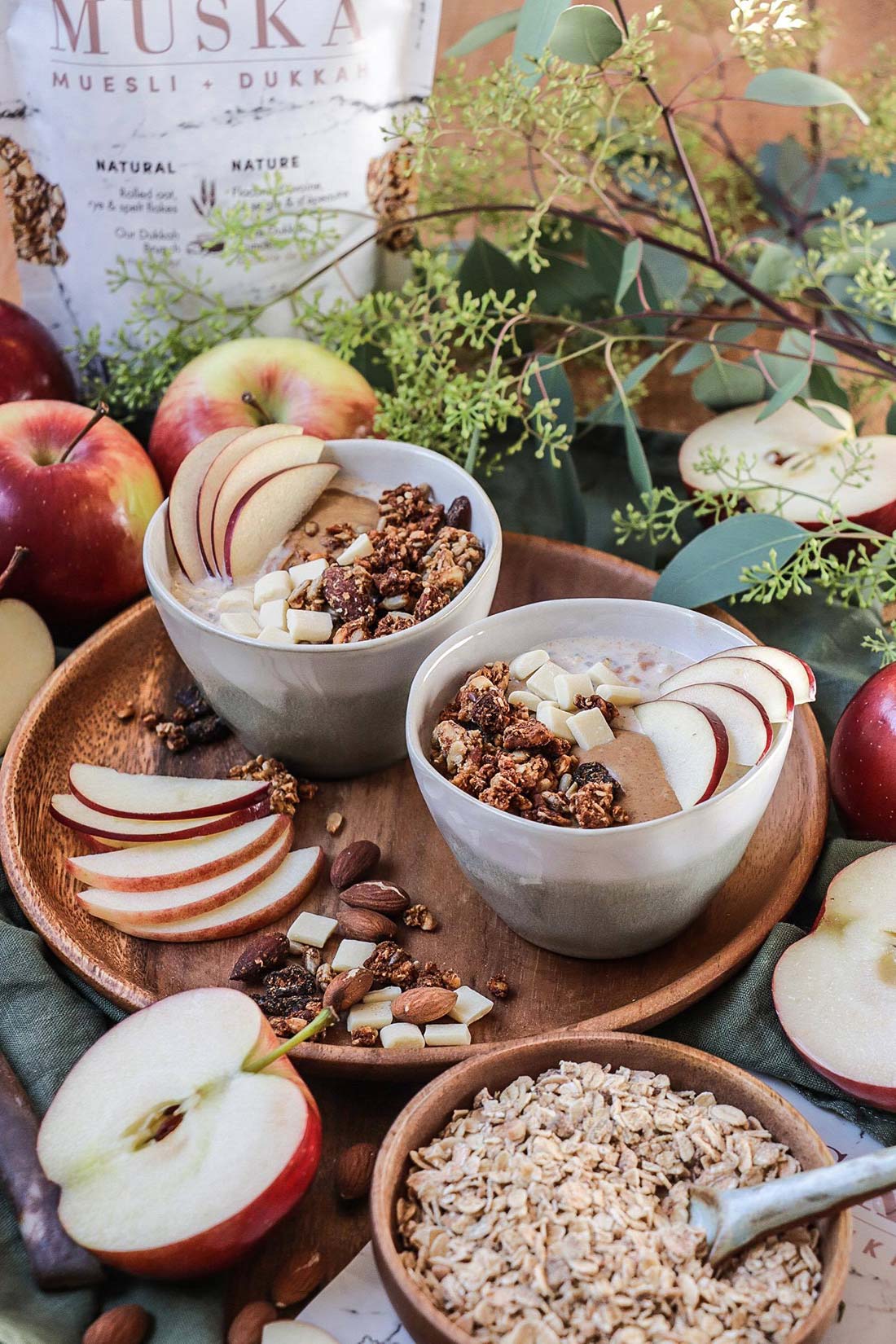 Directions
Mix all the ingredients in a bowl or a jar and refrigerate overnight. Serve topped with apple slices, almond butter, Nutbrown Vitalitia and white chocolate.