Here's a snack that'll be a huge hit in your home! ⁠Apple and carrot muffins with Foodie Mix Beatitude. ⁠Fourmi Tip: they freeze really well… Well, enough that you're set for a few snacks 😉⁠
Dying to try it? The recipe is right below.
Ingredients
1/3 coconut oil
1/2 cup coconut sugar
1 egg
1 tsp. vanilla
1 tsp. ground cinnamon
1/2 tsp. ground ginger
1 cup grated carrots
1 grated apple
1 mashed banana
1 1/2 cups almond flour
3/4 buckwheat flour
1 tbsp. baking powder
1 tsp. baking soda
1/2 tsp. salt
1/2 tsp. pecan pieces
1 cup Foodie Mix Beatitude
1/2 cup Greek yogurt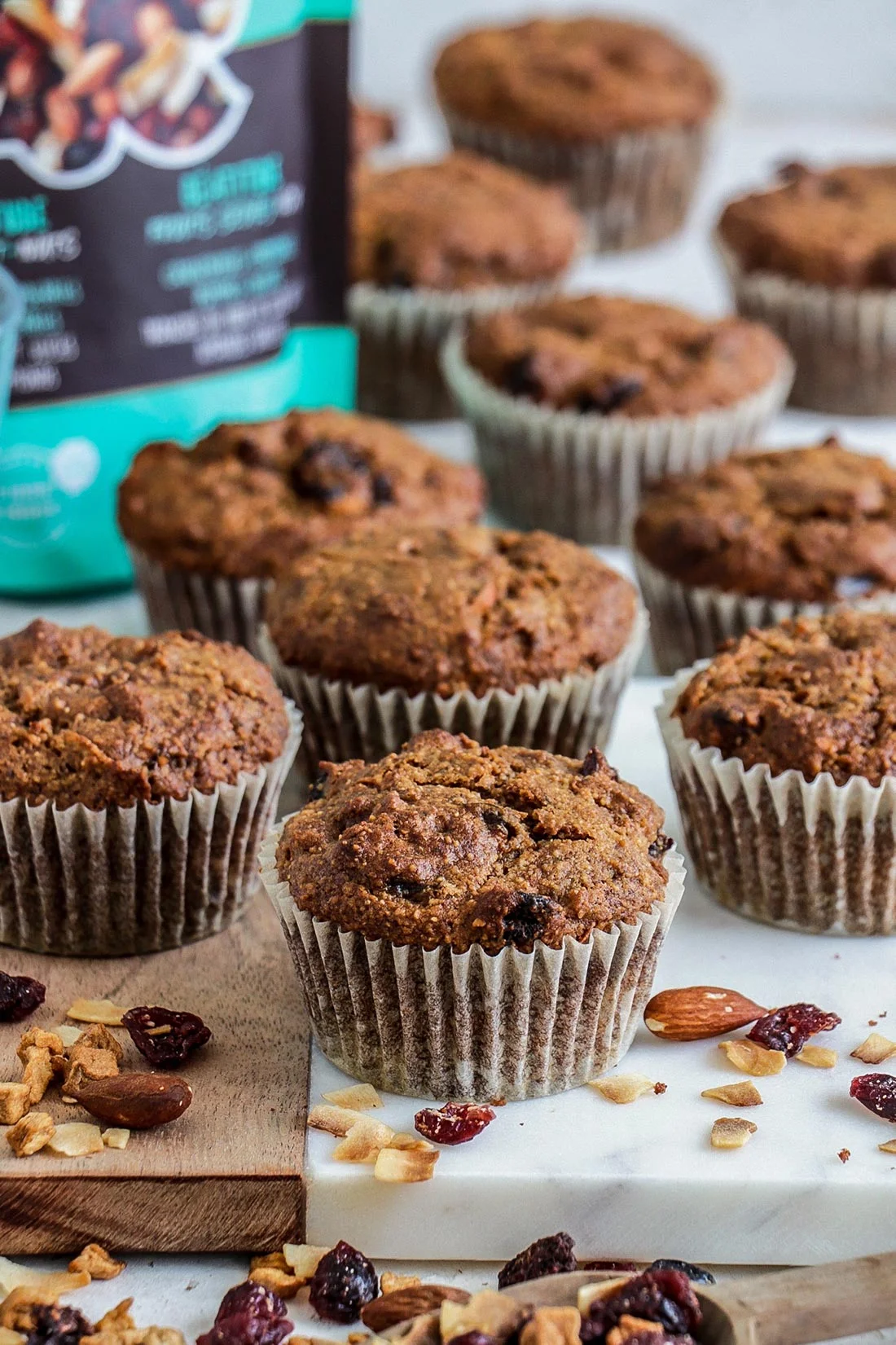 Directions
Preheat oven to 350 F.
In a bowl, mix the oil, sugar, egg and vanilla.
Add the banana, carrots and apples, and mix.
In another bowl, mix the flours, baking soda, baking powder and spices.
Add the flour mixture to the wet mixture, and stir in the dried fruit, nuts and yogurt.
Pour into twelve muffin cups lined with parchment paper liners and bake for 30 minutes.