Looking for an easy happy hour dish to make tonight? Look no further — we've got just what you need!!! Our tofu croquettes with Müska Natural. Accompanied by some "drinks" and you're all set.
Ingredients
1 block of tofu, drained, pressed and broken into pieces
2 tbsp. lemon juice
2 tbsp. Tamari
1 tsp chopped ginger
2 tbsp. honey
1 tbsp. Dijon mustard
For the breadcrumbs:
1/3 cup plain Müska Natural
3 tbsp. nutritional yeast
1 tbsp. garlic powder
1/4 cup flour
For the sauce:
1/2 cup mayonnaise
1 tbsp. honey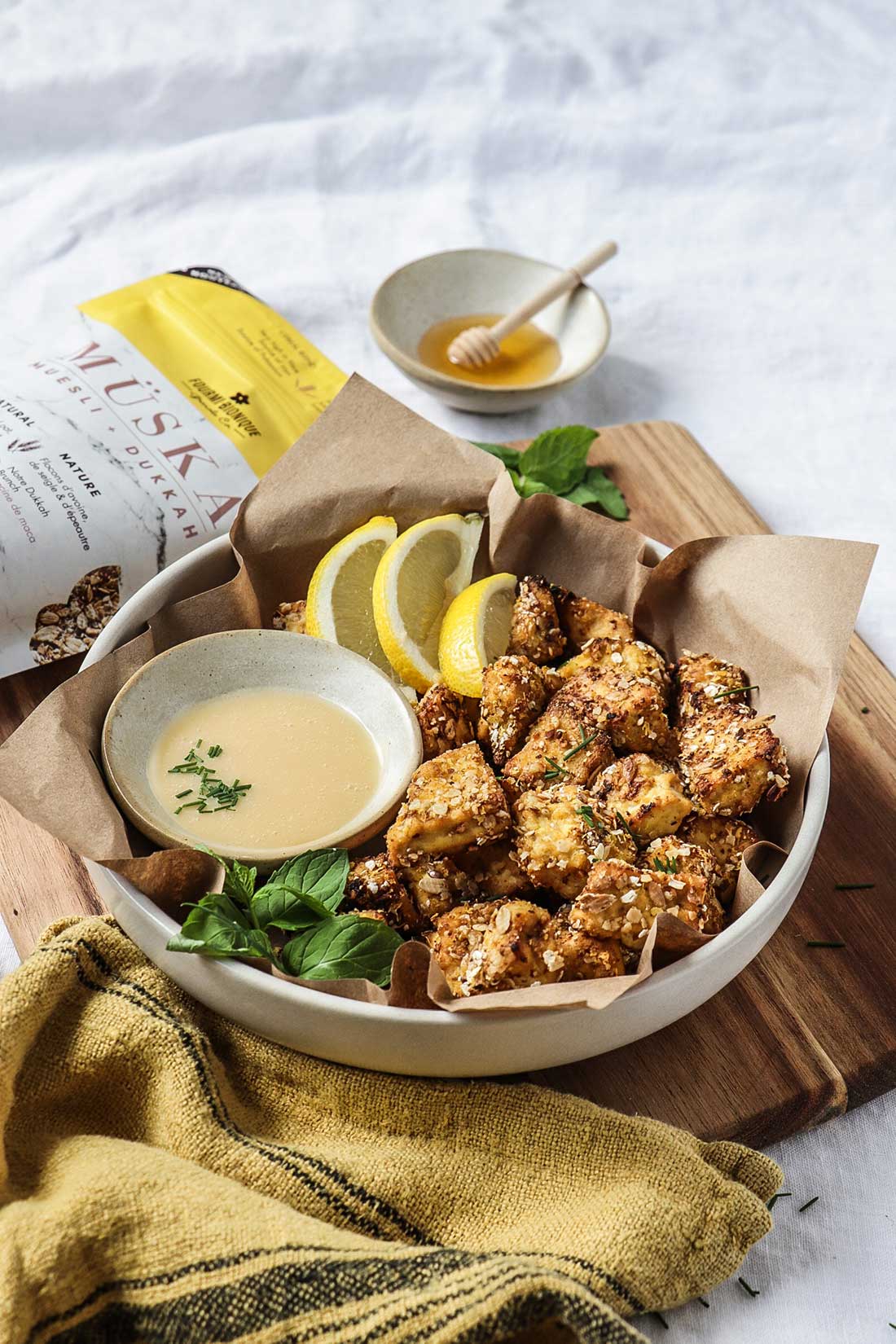 Directions
Combine the lemon juice, Tamari, garlic, ginger, honey and Dijon mustard in a bowl and set aside.
Mix the breadcrumb ingredients together in a shallow bowl.
Dip the pieces in the marinade, in the flour, back into the marinade and finish with the breadcrumbs.
Place the pieces on a parchment-lined baking sheet and drizzle with olive oil.
Bake at 400 F for about 25 minutes until golden brown.
Serve with the mayo and honey sauce.