For a change from your usual smoothie bowl, how about a verrine with Greek yogurt, peach salsa and gluten-free Nutbrown Divine.
Ingredients
For two people.
2 peaches, cut into small cubes
1 tbsp. honey
2 tbsp. roasted pecans
1 tbsp. chopped basil leaves
2 cups vanilla Greek yogurt
1/2 cup Nutbrown Divine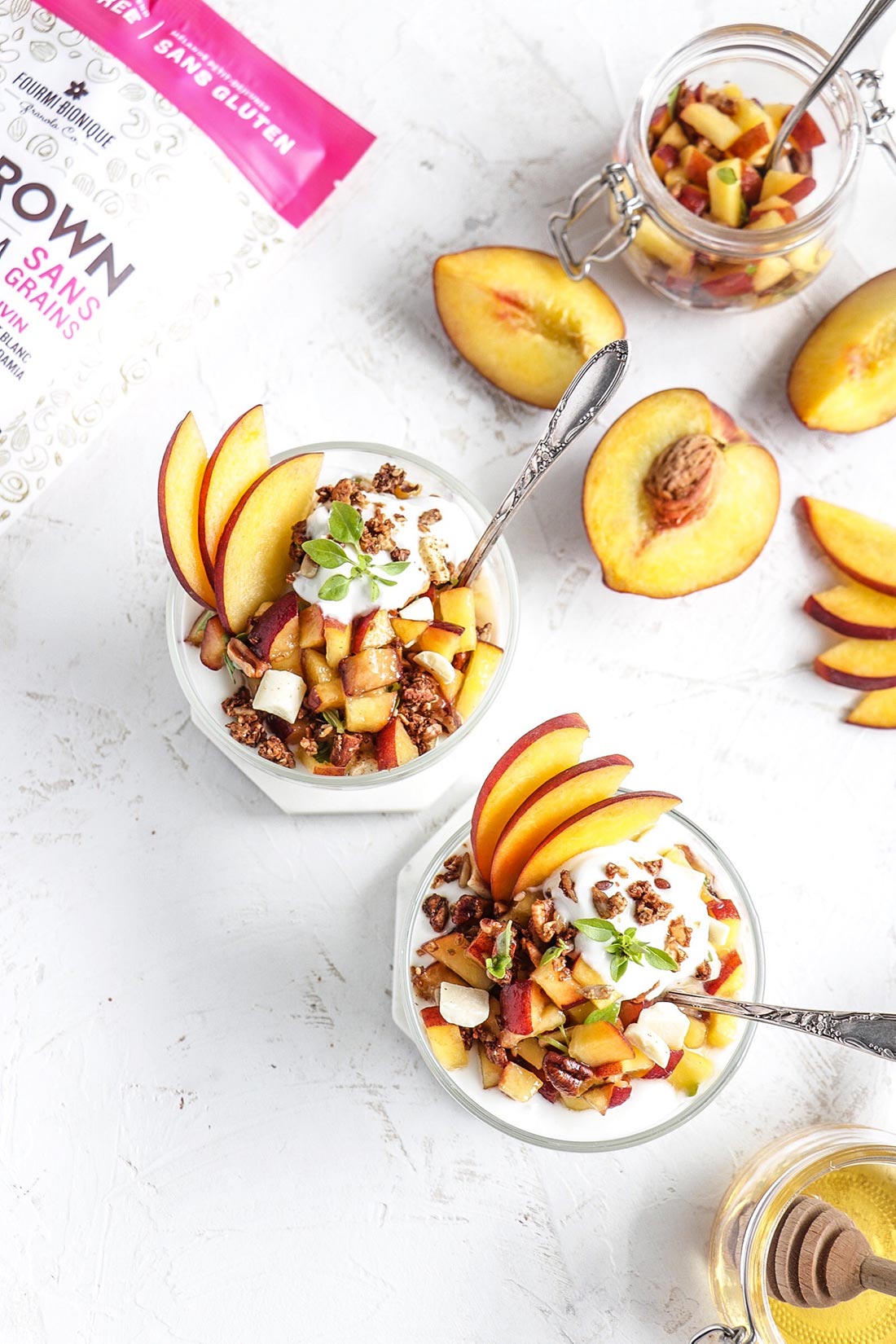 Directions
In a bowl, combine the peaches, honey, pecans and basil leaves.
Spoon the yogurt into two bowls and top with a drizzle of honey and Nutbrown Divine.