Who is an absolute fan of lemon 🍋 here? This vegan lemon mini pie recipe will win you over instantaneously from the first bite. The touch of sourness brings a unique taste and freshness to the recipe.
Ingredients:
For the crust:
For the toppings:
1 ½ cup of coconut milk
1/3 cup of lemon juice
1 tsp. of lemon zest
¼ cup of cornstarch
¼ cup of sugar
¼ tsp. of turmeric
Aquafaba meringue (optional):
½ cup of liquid from a can of chickpeas
½ tsp. of lemon juice
1/3 cup of sugar
1 tsp. of vanilla extract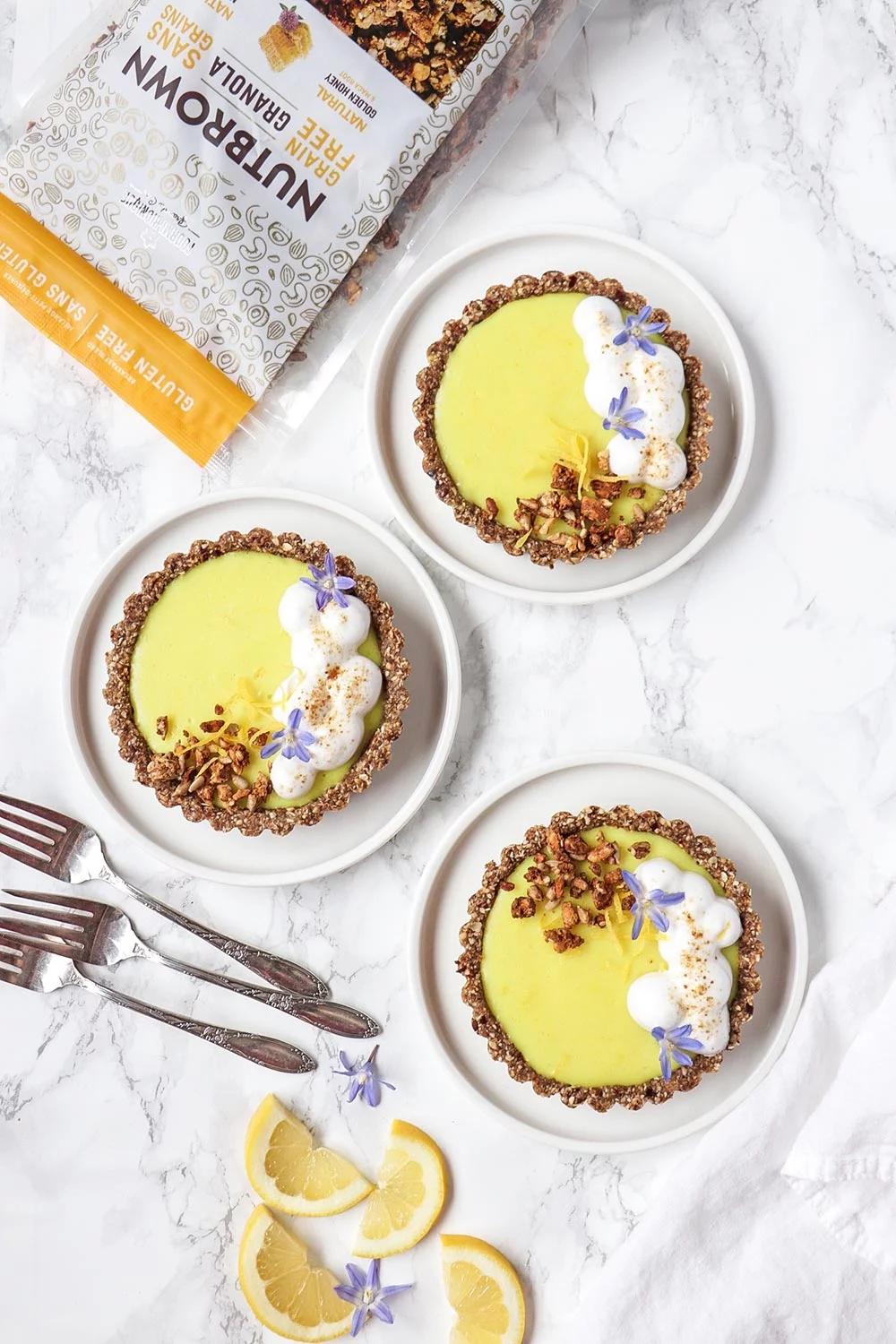 Preparation:
For the crust:
Mix all the ingredients in a food processor until you reach a granular texture.
Prepare your mini pies molds and let them cool down in the refrigerator.
Toppings:
In a pan at medium heat, mix the lemon juice and cornstarch together.
Add the coconut milk, sugar, lemon zest and turmeric and bring to a boil until the liquid gets thicker.
Fill the molds and let them cool in the refrigerator.
For the meringue:
Whip at medium-high speed the chickpeas liquid with an electrical mixer for 2 minutes until you reach a frothy texture, then add the lemon juice and whip until the texture becomes creamy.
Add the sugar and vanilla extract and whip again until you get a thick creamy texture.
Garnish the mini pies with the meringue and let them cool in the refrigerator for 1 hour.