No need to bake these amazing bars made with our Chocolatier Grand Granola, to take with you everywhere!
Ingredients: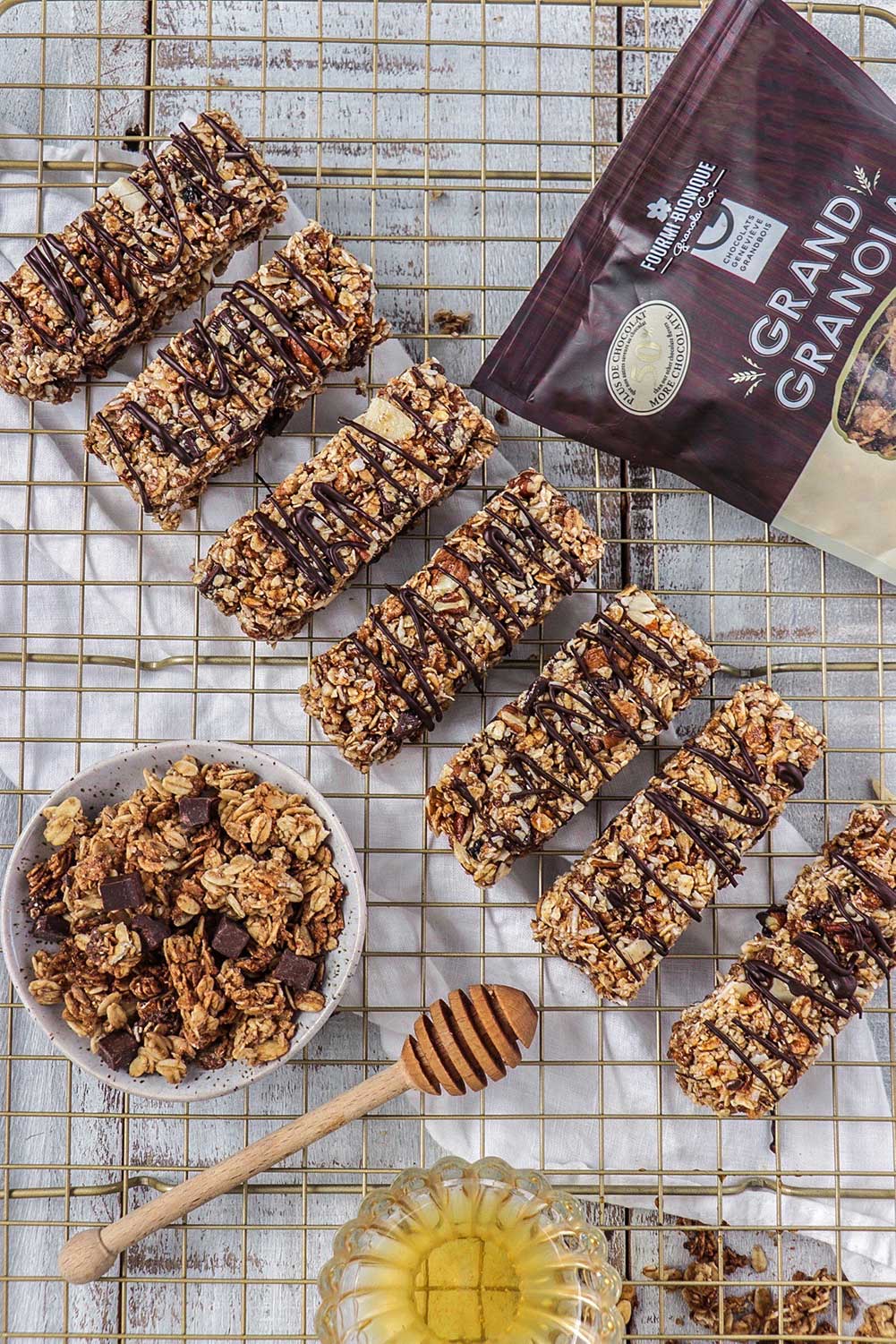 Preparation:
Line a square mold of 8-inch by 8-inch of parchment paper.
Mix all the ingredient in a food processor until you get a thick and sticky texture.
Put the mixture in the mold and press lightly to cover the whole surface of the mold.
Refrigerate for 1 hour and then unmold and cut the bars in the size you want.
Melt the chocolate for 1 minute in the microwave and drizzle on the bars.
Place in the refrigerator for a few minutes before serving.
Can be stored a few days in the refrigerator.