What do we have here? 🤩 Delicious energy bites for moments of instant pleasure!
Ingredients: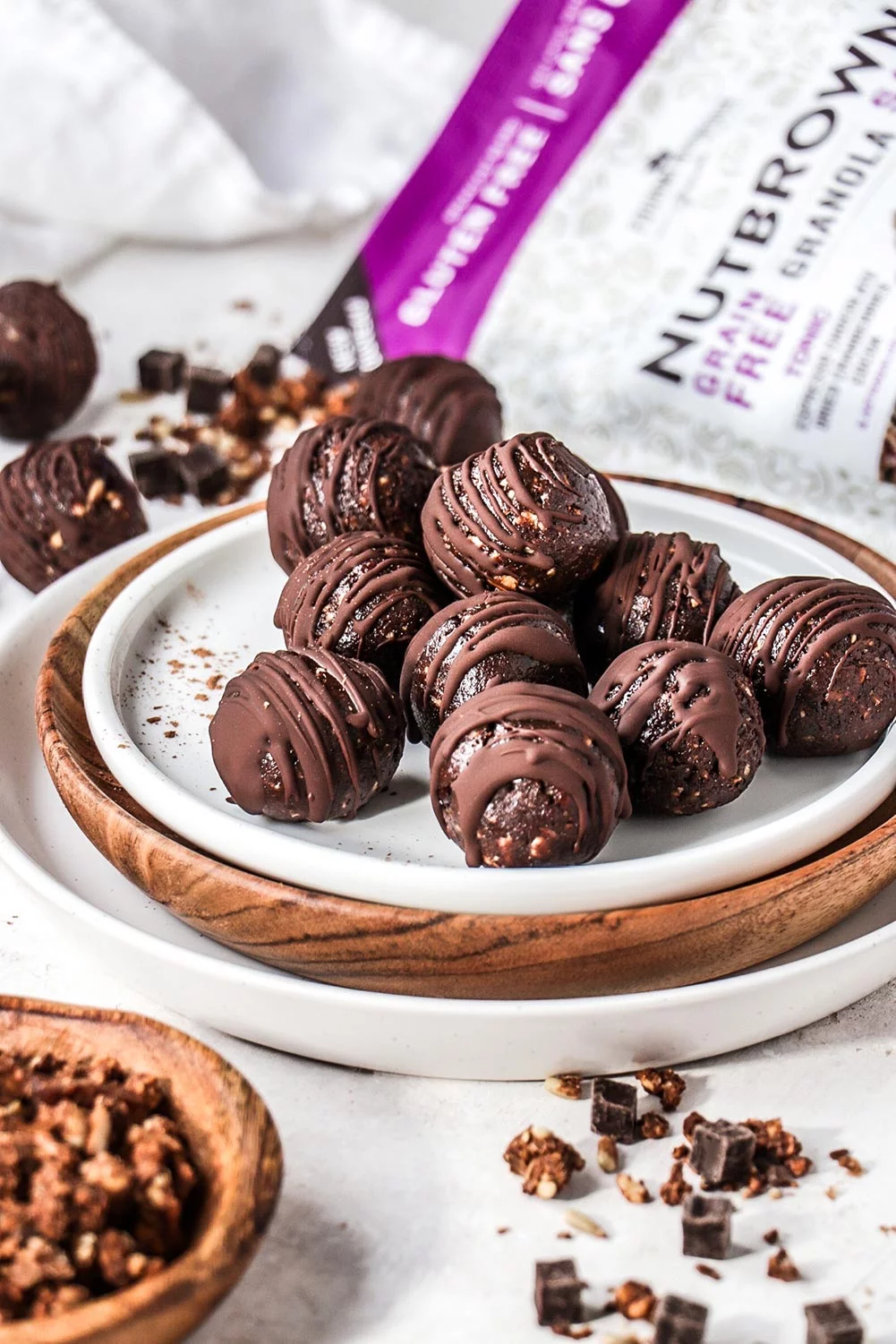 Preparation:
Mix all the ingredients in a food processor except for the coconut oil, with 2 tbsp. of chocolate until you get a thick texture.
Form small, rounded bites with your hands and let them freeze for 30 minutes.
Melt what is left of the chocolate with the coconut oil in the microwave and then drizzle the bites with the chocolate sauce.
Let them cool down in the refrigerator until ready to serve.