For any growing food company, the question will come up as to whether the company should continue to manufacture its own products or opt for outsourcing instead. The business models for manufacturers and food marketers are very different. But what is the impact on the product when choosing one model over another? And why did we decide to manufacture our own products, unlike most of our competitors?
The pros and cons of outsourcing
Indeed, when entering the very competitive market of breakfast products, and more particularly cereals and granolas, a good recipe alone does not always cut it. The challenge is also to develop pricing structures that will be attractive to consumers. It should also be expected that several stakeholders will be involved (distributors, stores, brokers), and they must have room to take their own profit margins and promotions. Naturally, you may think that making your own products would be the most obvious solution, but it requires significant investments and constantly upgrading facilities.
The other solution is to outsource production. This way, you can exclude the manufacturing management risks, but this solution also involves other issues and restrictions. So, outsourcing or manufacturing? Unlike many of our competitors, at La Fourmi, we have chosen to offer artisanal products that we manufacture ourselves as we have done for the past 16 years.
Outsourcing is the simplest and quickest way to break into a market. In fact, there is no need to rent a factory, to obtain certifications for the plant, to buy machines, to manage breakdowns, to hire and manage employees for production, to find supply chains, to manage product quality… All of this is already set up and managed by the subcontractor who has all the expertise.
A considerable amount of time is saved and the money that is not invested in production can be used to promote the product. This is a real asset to a new company and the business model is much simpler.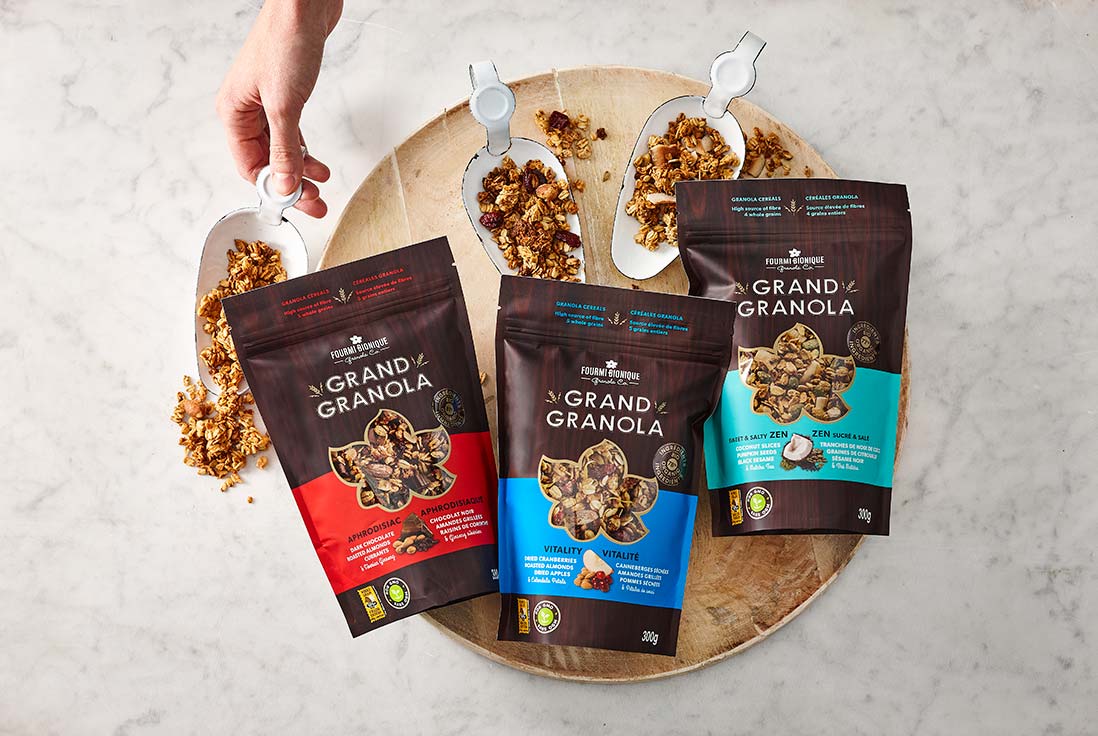 Why not choose outsourcing?
The GOOD choice…
Indeed, we have evaluated the possibility of outsourcing many times since the creation of the company. We even asked a baker to prepare our first batches back in 2003 – he said no, but he suggested instead that we come and produce the cereals ourselves in his bakery, which we did. The years passed, we continued to manufacture in other companies' facilities until the day when we considered the possibility of making our granola on our own premises. At this stage, we explored potential subcontracting collaborations; if we had chosen that route, however, we would have had to give up organic certification as well as the presence of nuts in our products (at the time, few companies had organic certification). We therefore chose to create our own factory in order to maintain our vision and our values, as well as our original recipes.
The DIFFICULT choice…
After a few years of manufacturing, we now know that this path is full of pitfalls and it is very difficult to make operations profitable while keeping prices competitive. With little experience in optimizing production operations and low-performing basic equipment, our company has had some difficult years. Despite our important sales growth, La Fourmi was unprofitable.
Our production was artisanal and done in small batches. Quality issues must therefore also be constantly monitored for overcooked or undercooked products, rancid or non-compliant ingredients, etc. So, we considered outsourcing once again in order to make our as we were being challenged with higher volumes. This time, the compromise that we would need to make was to change suppliers so that our supply certifications would be compatible with those of the subcontractors.
It was a major problem for us, considering that we would have had had to give up some of the key ingredients that were used in our recipes for many years, ones which our customers would certainly miss (our chocolate, local honey, flower petals). In addition, the cooking would have been very industrial-looking and homogeneous, compared to our signature pronounced colour variation from our artisanal production, which matches the oven-toasted taste of homemade granola. In short, any products from the new facility simply would not have been the La Fourmi products our customers know and love!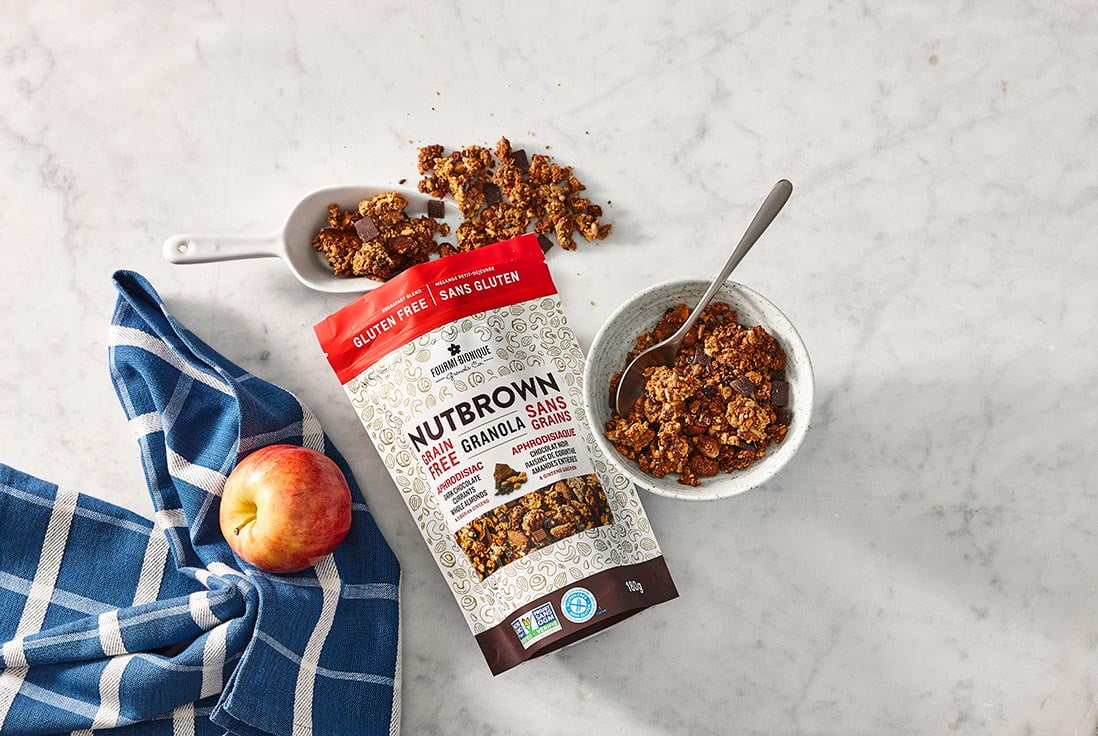 Deciding to be THE best manufacturer
After considering all this, we decided to remain the masters of our own destiny, becoming an excellent manufacturer of artisanal granolas. We have completely renovated our facilities, we have tightened our quality standards and achieved world-class certifications. We have optimized our production operations in order to offer the best product on the market at the best price possible.
Today, our facilities are efficient, we offer superior quality products and we always respect our ingredients and recipes. Our progress has allowed us to understand the issues of outsourcing and gain a better understanding of it, including its disadvantages:
Outsourcing does not allow for complex, personalized products. Recipes must be standardized, at the risk of selling a product very similar to that of the competition;
The control of cost structures is worse. It is difficult to propose a good quality/price ratio when you do not control the manufacturing process and the subcontractor takes their cut first. Goodbye to golden granolas with honey and hello to glucose or cane syrup;
You are extremely dependent on the subcontractor. If the subcontractor has problems (bankruptcy, bad quality…) you may need to start over or even close for good.
The result of all this? Standardized products for which the quality/price ratio may not be very good.
At La Fourmi, we are artisans of taste. We create our own innovative recipes. We control the supply, manufacture and marketing of our recipes up until they show up on store shelves. For a price that is more than reasonable, we manufacture high-value products, made with high-quality artisanal chocolates, sulphite-free dried fruit (never freeze-dried), various organic Quebec grains (barley, rye, oats, spelt), top quality Quebec honey… We do all this to offer products that feed the body, but also the soul.
In addition, to ensure the best quality, we have worked to obtain many certifications: B-Corp, Ecocert, Kosher, Whole grain, Gluten-free, GMO-free, SQF, HACCP, Aliments du Quebec…
All this requires many sacrifices, patience and a lot of love. The result? A unique, quality product offering the best value for money, with recipes that can be imitated, but never duplicated 😊