Yes! You can offer a delightful gluten-free snack to your friends when they're over for cocktails. Here's a sweet and salty gluten-free recipe for a cheesy cocktail bite that's easy to make for a last-minute party or just to change up your routine!
Preparation time: 20 minutes
Portions: 4 to 6 people
Ingredients
Fresh goat cheese
Garlic and fine herbs cheese
Box of gluten-free crackers
3 celery stalks
1 Granny Smith apple
Granola Nutbrown Natural
and/or Granola Nutbrown Vitality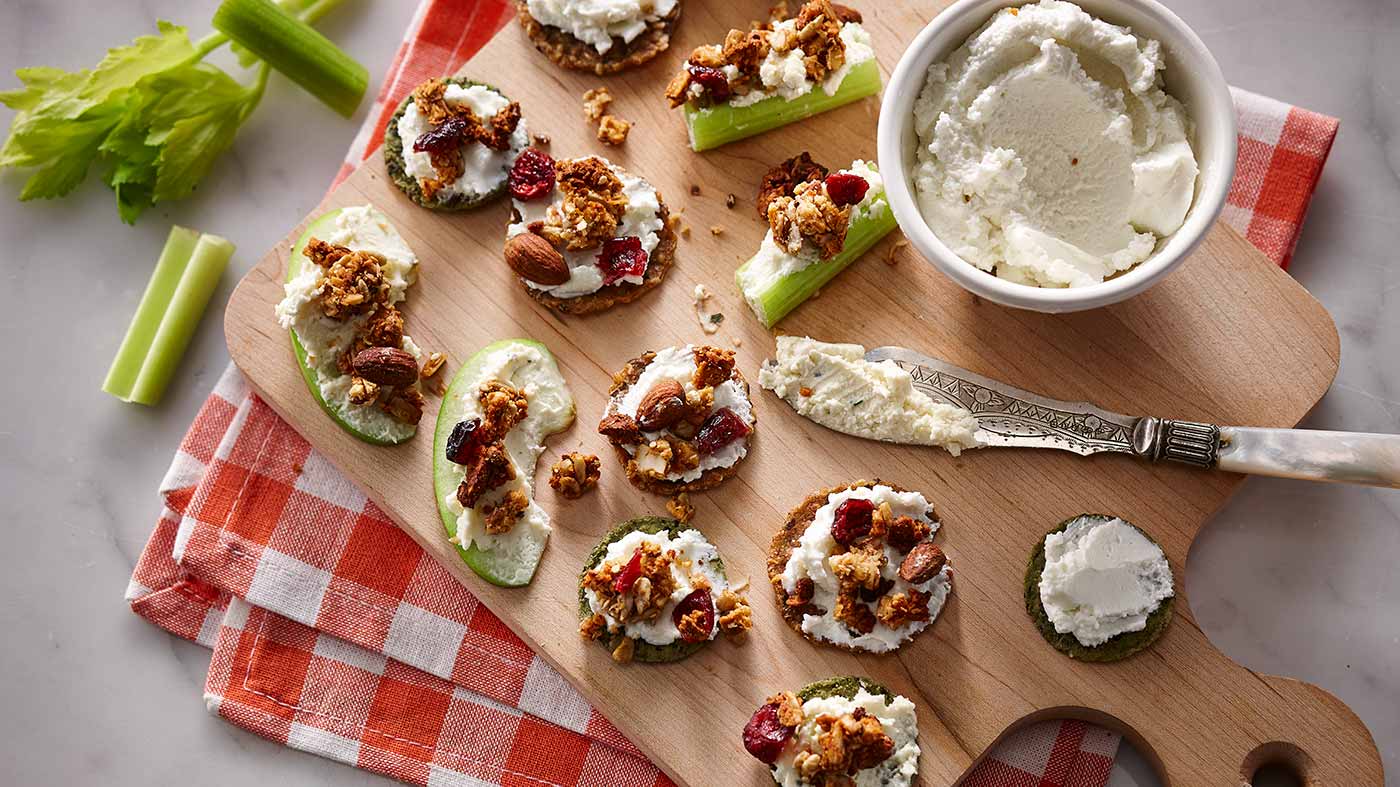 The Cheese Bites Recipe
Wash and destring the celery branches. Cut the celery into sections. Fill the celery sections with the garlic and fine herbs fresh cheese. Sprinkle with Nutbrown granola.
Wash and slice the apple. Spread fresh goat cheese on each slice. Top with Nutbrown granola.
Spread the cheese of your choice on the crackers and sprinkle with Nutbrown granola.
Display nicely on a platter.